Details

Last Updated on Friday, 10 January 2014 15:22
The Westchester County Human Rights Commission seeks to promote dignity and respect by advancing justice, equality and education for the diverse community of Westchester.
The commission strives to:
eliminate discrimination locally and globally through legal, educational and legislative advocacy;
investigate, uncover and prosecute standard as well as systemic violations of the Human Rights Law and related laws;
enable and support legislation designed to protect individuals from unfair and/or unequal treatment and seek the repeal of those laws that create barriers to fair and equal treatment;
provide education and advocacy that fosters racial and ethnic harmony among diverse individuals and groups; and
promote and support the furtherance of Human Rights in employment, housing, public accommodation, schools, credit and any other area.
Equal Access Westchester
Equal Access Westchester, a new program and Web site launched March 12, will be promoting accessibility for people with disabilities throughout Westchester County. It is a unique partnership between the Westchester Independent Living Center and four Westchester County organizations. The Equal Access Westchester Web site provides information on accessible transportation, dining, shopping, lodging, and recreation venues in Westchester County; ADA (Americans with Disabilities Act) information; tax incentives for businesses; and Westchester County's Livable Communities Initiative.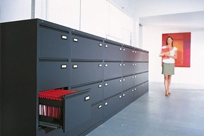 Filing a Complaint
If you think that your rights have been violated in Westchester County because of discrimination, contact the Human Rights Commission. In some cases you may be referred to other local human rights agencies.
Learn more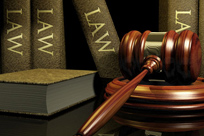 Human Rights Law
The Human Rights Law prohibits discrimination, including those based on race, color, religion, ethnicity, creed, age, national origin, alienage or citizenship status, familial status, gender, marital status, status as a victim of domestic violence, sexual orientation or disability.
Learn more
Fair Housing
A person has the right to live in the home of his or her choice and that he or she can afford. The Fair Housing and Fair Lending Laws make it illegal for any persons involved in your housing search to discriminate against you.
Learn more
Human Rights Commission Members
The Westchester County Human Rights Commission meets the first Wednesday of every month at 6 pm. Please call our office for the location. All meetings are open to the public. View the current list of members.
Learn more